Radon Be Gone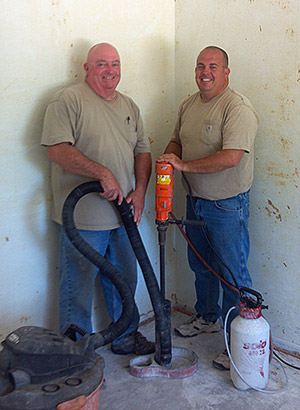 Welcome! Radon Be Gone is a full-service environmental contracting and construction company that specializes in radon mitigation. For more than 28 years we have been committed to providing the highest quality radon mitigation products and services. We have the knowledge and experience to provide quality work at a fair price without sacrificing safety or aesthetics.
Radon Be Gone has performed hundreds of radon measurements and mitigations throughout the California. We know what it takes to reduce the radon levels in your home and make it safe. Our licensed professionals are committed to educate and provide information so that the most effective and aesthetically pleasing system will be installed in your home. Radon Be Gone is bonded and insured.
RADON IN CALIFORNIA
Radon is a naturally occuring radioactive gas that comes up from the soil.
It is present at least in low levels everywhere, and in many areas at dangerous levels. As an example, the California Department of Health Services has found that roughly 52 percent of homes in South shore Tahoe are above the E.P.A.'s recommended action level of radon. It is really something that needs to be tested house by house, building by building.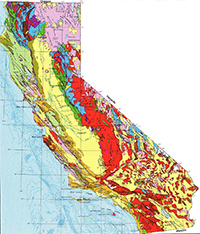 "You can't predict which homes will have high radon levels," said Adrian Howe, radiation physicist for Nevada State Health Division. "Two neighboring homes can have very different radon levels. Variables that determine radon levels include how the home was constructed, lifestyle factors and the strength of the radon source beneath the house. The only way to know a building's radon levels is to test."

WHAT CAN YOU DO ABOUT RADON?
Radon can be virtually eliminated from a home by collecting the gas from under the home and venting it above the roof line. Radon Be Gone can effectively fix any home regardless of the type of foundation.
Please explore our website, and contact us if you'd like more information about our services.